My 1999 Research Scholar Art Project on Digital Panopticon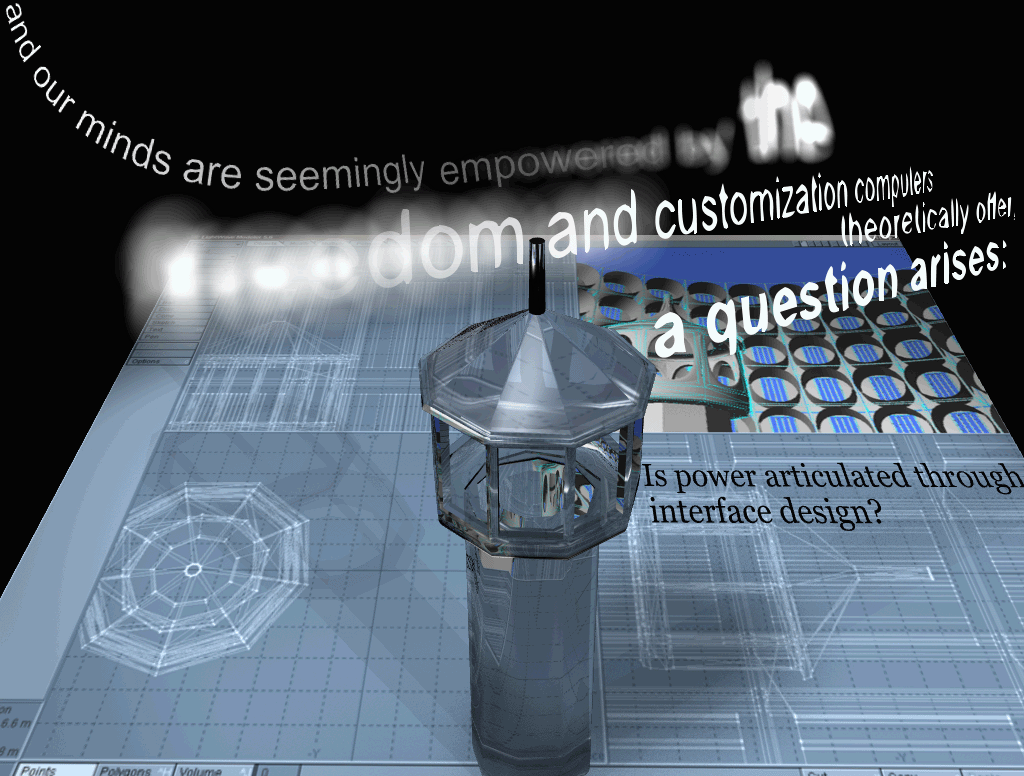 In 1999 I created an art project as part of my "digital technology and society" degree at U.C. San Diego. The official Research Scholar program there at the time allowed seniors to make presentations or papers based on their field of study, so I applied some of Foucault's theories to the world of digital interfaces. Specifically, i found that his ideas about utilitarian philosopher Jeremey Bentham's Panopticon worked inside the digital realm. Each image is supposed to address the question, "Is power articulated through interface design?" Now, almost ten years later on the nose I see my friend on twitter
Soufron
posted a link to a
new digital panopticon article
. Awesome!
"Without any physical instrument other than architecture and geometry, power acts directly on individuals, it gives power of mind over mind" – Michel Foucault, Discipline and punish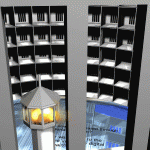 "Hyper-reality is what you get when a Panopticon evolves to the point where it can convince everyone that it doesn't exist; people continue to believe they are free, although their power has disappeared " – Rheingold, Howard, The Virtual Community, 1998.
If power in the Foucauldian sense does not require any physical instrument, and our expression increasingly takes place within the digital environment, then the question arises – "Is power articulated through interface design?" Click on the images to see my comparison of the physical panopticon with power in the digital realm.